Thinking of making a change, but not sure VoIP is for you?
Companies of all sizes, from start-up to Fortune 500, are reaping the benefits of one of the fastest growing technologies running on corporate networks. The Cloud isn't just home automation or connected vehicles, businesses are investing in this new universe too with telecommunications, fleet management, and asset protection technologies.
Businesses of all sizes are using VoIP to increase worker productivity and mobility, but the Cloud can also assist in a quicker recovery from natural disasters such as earthquakes, hurricanes, wildfires, etc. No matter what size your company is you should have a disaster recovery plan. An employee can either take their desk phone with them or their calls can be rerouted to a phone number at their temporary location. The auto attendant feature can be used to keep employees informed of company alerts and customers updated on the current status of the recovery process.
PRO
Premium

Free Number Porting

Free Local Numbers

Unlimited Calling*

Advanced Auto Attendant

Shared Call Appearance

Dial by Name Directory

Music-on-Hold

Voicemail to Email

Incoming Fax to Email

Call Log Management

 

End-User / Admin Portal

 

Advanced Call Management

Conference Bridge (10 Participants)

Personalized On-Hold Audio

Call Recording

Silent Call Barging

Attendant Console (FOP)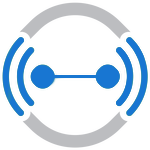 Sip Trunk     $24.99
(2 voice Channels per Trunk)
Note: SIP Trunks can be delivered as a PRI or Analog hand off, by utilizing Greenlink's Gateway Appliance. PRI and Analog delivery are offered in 6 trunk increments.
Additional Features & Services
Conference Bridge (up to 10 callers)

$19.99

Personalized On-Hold Audio

$19.99

Toll Free Usage (Per Minute)

$0.039

Toll Free 1K Bulk Minutes Plan

$29.99

Additional Toll Free Numbers

$4.99

Additional Inbound Numbers

$4.99

Additional Auto-Attendant

$9.99

Virtual Extension

$14.99
Please note that these features & services are paid monthly
The following features are provided as standard on all service plans:
 

Unlimited Calling (*within U.S., Canada & Puerto Rico) 

  Reliability

 

Unlimited Incoming Faxing

  Group Paging

 

Fax to Email and Voicemail to Email

  Intercom Options

 

No Setup or Implementation Fees

 

Call Parking Retrieval

 

Unlimited Remote Support

 

Unlimited Hunt Groups
Still not sure which plan to choose?
Call us at 215-723-3495  and will be more than happy to assist you.